Quality Counts In Transformer Core-Winding
At TRANCO Production Machines Ltd., we are committed to building quality core winders that help to optimize your production operations with minimal downtime, and operational flexibility. TRANCO offers two design options, each of which is known for its exceptional speed and reliability. TRANCO core-winding machines are built from custom-made parts. And we are committed to fulfilling your replacement orders fast.
Each machine is customized to meet your specific needs. TRANCO production experts will work with you to determine your unique production parameters and ensure that your TRANCO core-winding machine is fully equipped and programmed to meet your specific production requirements, in the language of your choice.
Our consistent attention to detail in our manufacturing process is what has earned us the worldwide reputation we constantly strive to uphold: "TRANCO builds fast, reliable core-winding production machines". Words we live by every day.
Core-Winding Machines and Parts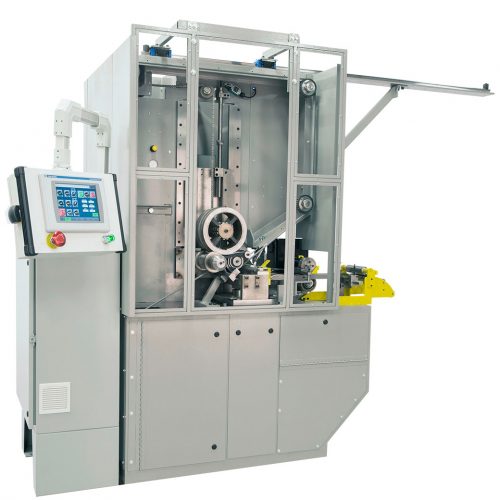 The SD 1036 is the original model of TRANCO core-winding machines. Its small footprint and flexible options make it an ideal solution for most core-winding applications. SD 1036 Features Maximum Winding Speed: 400 Feet (121.92m) per minute Cut thickness: .007 to .014 inches (.1777mm – .356mm) Cutting Width: 3 inches
Read More »