At TRANCO we are constantly working to improve our technology to provide the most efficient and most reliable equipment to meet and exceed our customers' expectations. Below you will find our most recent innovations to the TRANCO line of machines and information on their benefits to core production.
TRANCO's newly designed Servo Driven Shear has allowed for vast improvements in speed and efficiency. These improvements include.
Run speed of 400ft/min with improved cut gap accuracy
Previous High airflow requirement of 36 SCFM is no longer required
Cut engagement time of 18ms, an improvement of over 50%
Adjustable Winding Cheeks and Adjustable Horizontal Guide
Designed to improve the square of the mandrel relative to the machine.
Maintain mandrel alignment
Improves gap cut consistency
Allows for smoother operation
Longer life span than previous Oilite bearings
Reduced maintenance time and costs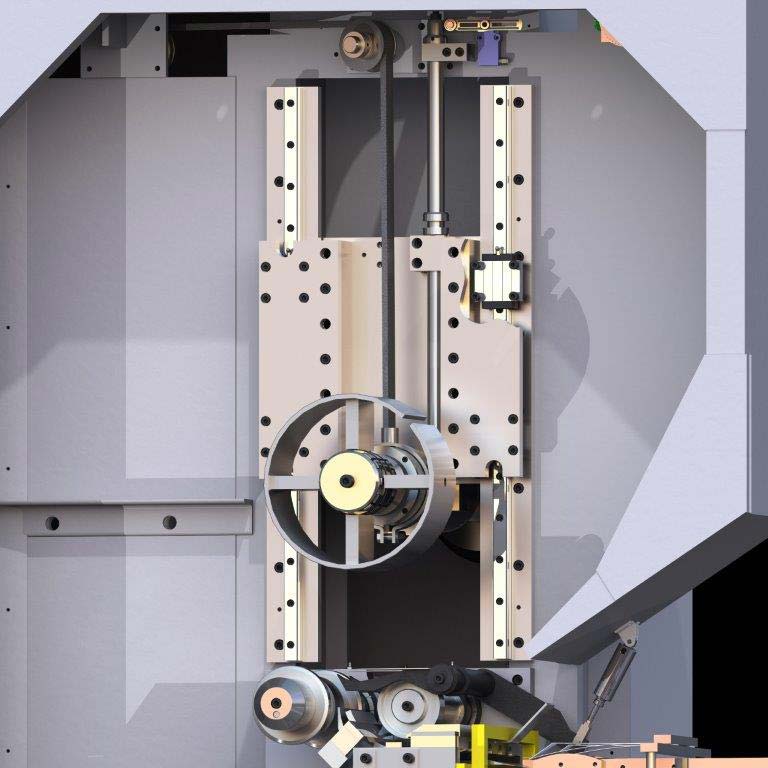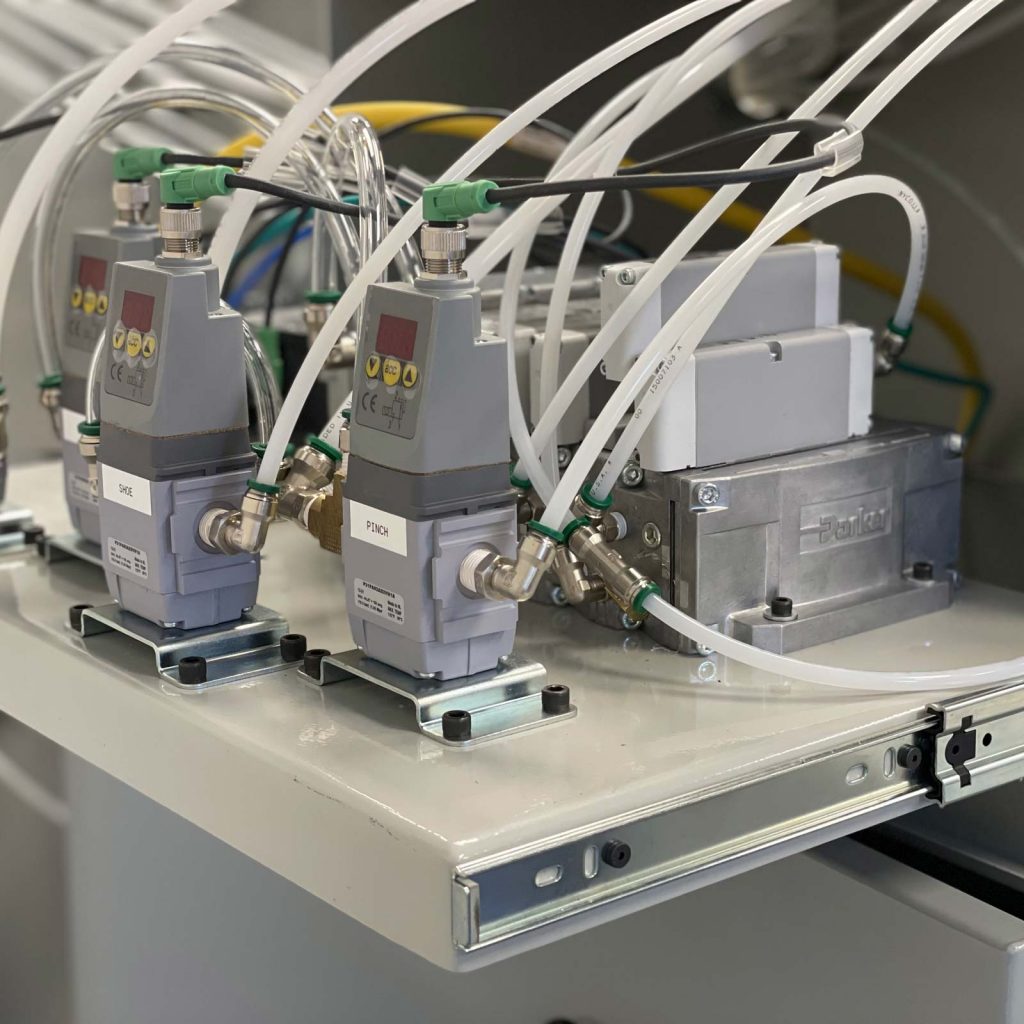 Upgraded electronic pneumatics have allowed improvements in pressure accuracy, consistency and to improve ease of use
Electronic pneumatics system is controlled by the PLC via the HMI touch screen.
Allows for more accurate and consistent pressure adjustmentsfrom the HMI
Pneumatics are now conveniently located on-top of the PLC console to reduce any interference from TRANCO machine vibration
Easily accessible for maintenance via a slide out drawer.
Programmable Logic Controller
The Programmable Logic Controller (PLC) is an industrial computer control system that continuously monitors the state of input devices and makes decisions based upon a custom program to control the state of output devices.
The PLC is located in a console separate from the TRANCO machine to reduce any interference from vibration
Utilizing the newest versions of PLC and Controller, we are able to have scan times in the sub second range.  This is imperative for cut accuracy at high speeds.
The TRANCO machine features a touch screen HMI that is intuitive in its design and has largely improved how user friendly it is for operators
Touch screen HMI is mounted to the PLC console on a rotating arm for both ease of use as well as improved ergonomics for operators